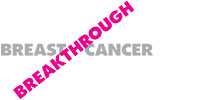 Breakthrough
Breast Cancer
As Breakthrough Breast Cancer's longest standing corporate supporter, Avon has been pivotal in the charity's growth. Having worked in partnership since 1992, we raise awareness of breast cancer and lead long-term research into the causes, treatments and prevention of the disease.
Chris Askew, chief executive at Breakthrough Breast Cancer says:
"We are incredibly inspired by Avon's mission to improve the lives of women and their families, through their global support of the breast cancer cause and Breakthrough specifically in the UK. The constant enthusiasm of staff, Representatives, and customers is fantastic. This is an incredibly exciting time for Breakthrough's research work. Avon has always been at the heart of our work and plays a very significant role in helping to drive forward our ambitious plans".
For more information about Breakthrough Breast Cancer visit
www.breakthrough.org.uk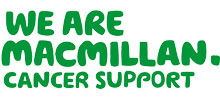 Macmillan
Cancer Support
Avon and Macmillan Cancer Support work together to improve the lives of women living with secondary breast cancer. Avon funds the work of a Macmillan Secondary Breast Cancer Nurse specialist and raises additional funds for the charity by participating in the Macmillan World's Biggest Coffee Morning each year.
Francesca Insole from Macmillan Cancer Support says:
"Breast cancer is an issue close to the hearts of women everywhere, and thanks to Avon we have been able to fund the post of Ros who is really supporting secondary breast cancer patients in Warwickshire. It is great to have Avon as one of our corporate partners and together we are hoping to reach even more people affected by cancer."
For more information about Macmillan Cancer Support visit
www.macmillan.org.uk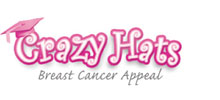 Crazy Hats
Breast Cancer Appeal
Avon has supported Northamptonshire based charity Crazy Hats Breast Cancer Appeal for the last five years and has helped the charity to provide practical advice and emotional support to women who are currently receiving or due to undertake treatment for breast cancer.
Glennis Hooper, founder of Crazy Hats Breast Cancer Appeal says:
"Over the past five years the support that Avon has provided to Crazy Hats has been tremendous and has helped us to make a real difference to women experiencing breast cancer in Northamptonshire."
For more information about the Crazy Hats Breast Cancer Appeal visit
www.crazyhatsbreastcancerappeal.co.uk